Build it your way
The way you've always dreamed

A bedroom here, a bathroom there
Windows, skylights, everywhere

How 'bout the kitchen -- make it grand
Large enough for all to stand

Hardwood floors, sun-drenched walls
Recessed lights, dramatic halls

Nothing can stop your dream in sight
Except your budget, itís blown all right!
Remodeling your home or building a new one presents one of the greatest financial commitments youíre likely to face in your lifetime. The jumble of laws, regulations, conflicting building codes, and limitless choices is overwhelming. So, whether you're planning a kitchen facelift, major addition, or a brand new house, your first challenge is the design process. Articulating your real needs, separating them from your fantasies, and reconciling the two with your budget is the most wrenching exercise of all. Too many people have grand visions, only to sober up when bids begin rolling in. Getting a good handle on your not-to-exceed budget is the best start you can have. Once you've determined that number, throw in at least another 15% - 25% for contingencies. Decide if you can live with this new figure.
Why? Few projects ever come in under budget. There are just too many things that you'll overlook, particularly if it's your first experience with remodeling or building. Plus there are too many items that you'll want to add or upgrade along the way. Grohe fixtures here. A wainscot there. An accent light to highlight your faithful reproduction of VanGoghís Sunflowers. Soon you'll be in over your estimate. And by the time you decide what you can afford, your supplier of Italian travertine will raise prices five percent to reflect currency fluctuation between the Dollar and the Euro. Tightened legislation to protect the endangered Spotted Owl will double the price of your redwood deck. The list goes on, and with it goes your contingency fund -- one hard-earned dollar at a time.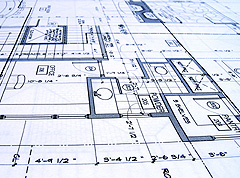 Getting a grasp on your budget is especially important for disaster rebuilding, such as after the spectacular Oakland Hills firestorm that destroyed over 3,000 dwellings in October of 1991. The intensity of the heat was so great that foundations melted like ice on hot pavement. Many insurance policies do not cover full replacement costs. Some policies require annual premium adjustments to account for escalating costs of construction. Some unsuspecting victims were shocked to learn that their homes were greatly underinsured.
Furthermore, with stricter seismic, hurricane, and tornado building standards in many states and tougher codes for hillside construction, new homes require improved foundations and structural bracing. This adds as much as five to ten percent to the cost of rebuilding compared to homes without such structural reinforcement. With quality custom construction in the San Francisco Bay Area ranging between $150 to $200 per square foot, a custom 2,500 square foot home plus a 500 square foot garage will cost from $350,000 on up, excluding cost of the land. And thatís without landscaping. All told, youíre looking at close to a half-million dollar investment to build a turnkey custom home, plus the cost of the lot (if you can find one). With vacant lots ranging from $350,000 to over a million dollars, itís easy to see how this will probably be your single largest financial investment in your life.
Sure, you may find a tract home, townhouse, or "knock down" for less, but expect basic materials and features throughout: aluminum-frame windows, run-of-the-mill fixtures, pressed or molded-wood cabinets, machine-textured walls, generic neutral carpeting and tile, and minimal landscaping.
On the other hand, itís not hard to spend several hundred thousand more if youíre set on luxurious bathrooms, a gourmet kitchen with professional appliances, quality wood windows and cabinets, imported marble and tile, and extensive landscaping. Remember also that engineering and architectural fees, city taxes, and building permits easily amount to ten to fifteen percent or more of the total project cost. Even on our project where I was the principal designer, we spent over $12,000 on soils, surveying, civil, and structural engineering fees alone. If you're situated on a steep hillside or especially troublesome geological condition, expect these engineering fees to be sharply higher.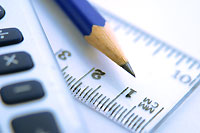 During the early planning and design phase of your new home, you'll need to develop a realistic budget for your project. With thousands of design choices confronting you, getting a grip on your budget early on is critical. Studies have shown that the average new home construction project is 31% over budget. How can this be when you're working closely with a designer or architect in the first place?

To answer this question, one must understand why costs can vary so widely. And why is the popular "cost-per-square-foot" rule of thumb such an unreliable metric? The square-foot cost metric is commonly used by many builders and architects as a convenient way to communicate to clients about the approximate building cost for a given structure. This metric may be based on recent projects similar in scope, and thus is tossed around casually as if it's sacrosanct. However, to understand what the real cost is for your project requires detailed knowledge of hundreds of design parameters relating to the overall layout, size, structural composition, number of special rooms (such as bathrooms and kitchens), as well as the grade of finish materials. In addition, this information must be tied to real-time labor, materials, and building costs specific to each region or city. Historically, this has been a tedious and time consuming task. And while design professionals may have access to such information, the client rarely does.

As a result, it has been difficult for the typical consumer to gain access to the cost rollups until after the design was nearly complete. But this is too late in the process to know whether the cost is out of line with your available budget. As a result, redesign is often required -- such as to remove a bedroom or a bathroom in order to make the scope fit the budget. A friend of mine recently contracted an architectural firm to develop a second-story addition to his turn-of-the-century home. He had a firm budget of $350,000, including design fees. However, after the initial designs came back, estimated construction costs were as much as 50% more than his budget allowed. Faced with lowering his expectations for what was possible for the price, he tabled the project while rethinking his ambitions.

Fortunately, new tools are emerging that harness the power of the Internet combined with real-time cost data. Moreover, some tools are sophisticated enough to do much of the heavy lifting for you, allowing the non-professional better access to rich costing information. So rather than having to know how many two-by-fours you'll need and how many cubic yards of concrete to order, these online tools ask you a series of questions about the proposed structure. In most cases, a person with only minimal knowledge of construction can complete the survey in about an hour.

One such tool that Builders Websourceģ has evaluated extensively is RESI-COSTģ -- a patent-pending online subscription-based home costing system developed by Project Planning and Management, Inc. -- an architectural and project management firm with extensive experience in job costing techniques. For under just $100/month for a six-month subscription with unlimited revisions, it's possible to get a full cost estimate of your proposed new home and do "what if" analysis to test variations in assumptions. Upon entering the information about the proposed project, a detailed cost breakdown is produced with the estimated costs from the foundation and grading all the way down to the fixtures and appliance budget. To see a sample costing for a new home in the San Francisco Bay Area, CLICK HERE. After modeling some sample projects on our own, we were so excited about this breakthrough capability in home costing that Builders Websourceģ has struck an alliance to offer Resi-Cost directly to our readers at a special discounted rate. To receive a limited-time savings of 10%, enter the coupon code BW10V in the Customer Tracking Number field during the checkout process to receive this exclusive discount. With the power of Resi-Cost at your fingertips, you'll be much more prepared to reconcile your new home dreams with your pocketbook.
Designer or Architect?
If the scope of your project is extensive, youíll likely hire a professional licensed architect to turn your dream into a set of blueprints. Smaller projects, including basic remodels, lend themselves to a competent building designer - especially when there are no unusual structural requirements to consider.
When choosing between a building designer and an architect, never underestimate the value of experience, education, and a thorough set of plans. Many blueprints I've seen leave much to the imagination. Critical construction details and thorough materials schedules are often lacking. Since these plans form the basis of contractors' bids, unclear or incomplete plans could skew bids artificially. It's best to avoid the "What do you mean your bid didn't include the doorknobs" syndrome. Other bids may come in needlessly high because the contractor threw in a generous percentage for contingency to cover many of the unspecified items.
Keep in mind that many contractors count on extras and change orders to incrementally inflate costs along the way. In our case, our drafter inadvertently omitted a note specifying a half-inch-thick interior shear wall along one master bedroom wall. Apart from the potential safety hazard during an earthquake, it's unlikely the framing bid would have changed much had this note been part of the original plans. That's because many framers bid on a square-foot basis. After the fact, however, our framers billed us for an additional four hundred fifty dollars. Labor didn't amount to more than an hour, and materials no more than a hundred dollars. But by the time the crew ran to The Home Depot, picked up the extra few sheets of structural plywood, hauled it to the jobsite, and nailed it in place, the ultimate cost to us more than tripled. After a few change orders, you'll be tired of paying your contractor five-hundred or a thousand dollars each time you make a minor adjustment or clarify a fine point in your plans. The message is, be sure your plans are complete; otherwise, fairly comparing bids will be impossible and your ultimate costs will be higher.
If youíre creatively gifted and have plenty of time to burn, consider doing the basic design yourself; but always consult with experts along the way. That's what we did. While the latter is the most risky unless you have experience, it's also the most rewarding path you can take. Immersing yourself in your project will teach you the most. Before investing serious time and money, purchase one of many recommended home design software packages available for under $100. Also, take advantage of owner-builder resources in your area, such as the Owner Builder Center, in Fair Oaks, California or Owner Builder Services in Washington. Or, perform a Yahoo! search to find similar resources near you. Many offer classes and other resources that you'll find invaluable. On the other hand, if you just want it done and over with, leave it to qualified professionals to do the dirty work for you. It's money well spent and they'll help you avoid common mistakes of first timers.
With few exceptions, many residential projects may not require a licensed architect. Depending on the extent of your project, an experienced building designer or draftsperson may be all you need to get approved working drawings. However, a licensed architect has received formal training and has passed state exams to test his or her proficiency. While this doesn't guarantee that all architects are competent, it does provide you with more recourse should problems arise down the road.
Another point to consider is that architects have experience in a breadth of disciplines including building layout, ergonomics, aesthetics, waterproofing, mechanical, and basic structural principles. This integration of artistic and technical expertise often makes the difference between a bad design and a pleasing, functional design. As with any person you hire, always check references, verify the validity of the license (if applicable), and review several examples of the work of your designer or architect. Since laws and ordinances vary from city to city, always check with your building department to determine what credentials - if any - are required of the person designing the project.
Also, beware that some people project themselves as architects with business cards and brochures touting such titles as "Architecture" or "Architectural Services." Note that in most states itís unlawful to make reference to the word architect (and related variants) unless the principal of the firm or a key member of the firm is licensed by the State as an architect. One prospective "architect" we interviewed came highly recommended by a building contractor in the area. During our first meeting, the architect proudly pointed out his credentials from the Berkeley School of Architecture -- among the most prestigious architecture programs in the country. He toured us through his office, showing us a number of blueprints of projects he had recently finished. Conspicuously absent from his plans was a license number, which should always be readily visible.
On a hunch, we called the California Architects Board and the Berkeley School of Architecture. After a little detective work, it was clear that this prospective "architect" of our dream home had fraudulently misrepresented his credentials. Worse yet, there was no record that he was an architect whatsoever, nor had he ever attended Berkeley in any form. University officials searched records back to the 1940's. Upon confronting this man with our findings, he abruptly denied making fraudulent claims and refused to speak further. Regrettably, we didn't turn him in.
Clearly, this experience points out how few clients ever check credentials of people to whom they willingly entrust their time and money. Such an incident is unfortunate. Out of respect to the thousands of honest and highly qualified architects in the field, we hoped such cases of misrepresentation were the exception rather than the rule. Disturbingly, subsequent discussions with the Architects Board suggested that misuse of the word "architect" was prevalent.

The bottom line is: check out any prospective architect or designer with a fine-toothed comb. Don't pay an architect's fees when you're enlisting the services of a building designer who may not have the education and breadth of experience youíre seeking. If you need help finding a credible architect, a great place to start is the American Institute of Architects (AIA) -- the leading organization of professional licensed architects. Their website at www.aiaonline.com is full good advice of finding, selecting, and hiring an architect. The AIA also provides free referral services, directing you to local contacts.
Building Designers
In contrast to a licensed architect, anyone can call themselves a designer. Some have entered the profession as drafting technicians. Others are would-be architects who, for whatever reasons, dropped out along the way. Still, others may have little relevant background at all. But don't rule out a designer just yet. Many competent and talented designers have accrued extensive on-the-job training and are perfectly well qualified to design a good, functional home or addition. Residential building designers may have had some formal training, including degrees in construction technology or design. Some are members of the American Institute of Building Design which, since the 1950ís, has ensured a superior level of competency in its members through rigid guidelines and continuing education. Many of these designers are extremely talented and thorough.
To protect yourself from a safety viewpoint, be sure you or your designer/architect retains a licensed structural engineer to do all pertinent load calculations. Structural engineering services are essential whenever anything in your plans call for special structural elements, such as second-story additions, basements, foundation reinforcement, retaining walls, large load-carrying beams, trusses, or tile roofs to name a few. Most cities require a state-licensed structural engineer to approve and stamp your plans showing all relevant load calculations and conformance to local regulations.
Furthermore, for second-story additions, homes built on unstable soil, landfill or hillsides, and areas subjected to earthquakes, hurricanes, or tornadoes, demand a competent structural engineer to specify required elements of safety, such as shear walls, anchor bolts, and hold-downs. If you work with an architect, the overall price of the project often includes this service. But make sure before you sign any contracts what is and is not specifically included in the overall fee. You'd hate to pay a ten thousand dollar architectural fee for a second-story addition only to find you owe another few thousand for the civil and structural engineers.
In the end, selecting your designer or architect will be a personal decision. Youíll likely interview several candidates before choosing one who has the balance of skills and ideas you like. It's easy to forget that designers and architects are real people too, each with their strengths and weaknesses. Some are very opinionated about what constitutes good styling. Others have little practical hands-on experience and may design something without regard for real-world costs. Still, others may be up on the latest high-tech equipment, allowing you to view computerized 3-dimensional models of the finished product right down to the landscaping.
Rest assured, however, that there are thousands of competent designers and architects without the high-tech wizardry who possess a good balance of practical and artistic talents. The trick is to find them and know it when you've found them before throwing thousands of dollars at a dead end. This is where references really help; that is, use other peoples' experiences as a guide. If their experiences were consistently positive and they liked the end result (especially after theyíve had to live with it for a while), then chances are better youíve found a winner.
The Value of Interior Design Professionals
While many homeowners generally think of interior designers as an unaffordable luxury, you should seriously consider the value of their services during the initial design process and throughout the construction and finishing phase. When homeowners opt to consult an interior designer, itís often after the construction is complete -- which can be too late. A skilled interior designer can have significant influence on structural or visual elements of your project. For example, an interior designer might recommend a different position of key doors or windows to better suit furniture layout or window treatments. Similarly, an interior designer may have expertise in lighting and materials selection, helping to blend your ideas into a flowing environment, rather than one that feels disjointed. In addition, interior designers can act as project managers, helping to coordinate many of the disciplines required to fulfill your ultimate vision. Itís hard to put a price on the value of this advice Ė except to say that the incremental cost of a few consultations may lead to significant ideas that become focal points of interest in your project.
Where to Start
As with any trade professional, always check references, credentials, and actual examples of prior work before hiring. Also, be sure there is a good rapport from the start. Interior design is a highly personalized service. Despite a professional pledge to be unbiased, not all designers will be in tune with your tastes, which could lead to friction during the project. Some admittedly specialize or favor certain styles, such as European, Neo-classic, Modernism, Southwestern, Mediterranean, Craftsman, Period, and others. Also, look for someone not only with a good eye for furniture, color, texture, and lighting, but also space planning ability which can optimize every square foot to its fullest visual advantage.
Check local magazines and Yellow Pages for interior design professionals. Also, visit the website of the American Institute of Interior Designers (ASID) at www.asid.org. These websites and related links offer design referral services as well as several on-line resources including technical papers with practical advice. With over 30,000 members, ASID-affiliated designers pledge to uphold the highest standards of professional ethics. In addition, they have taken accredited education courses and have passed a comprehensive two-day exam administered by the National Council for Interior Design Qualification (NCIDQ). The NCIDQ website at www.ncidq.org is also a good reference site for videos and other publications relating to the interior design profession. Professional ASID-affiliated members have a well-rounded knowledge of space planning, lighting, acoustics, plumbing, heating, air conditioning, finishing materials, local building codes, historic preservation, and environmental safety laws.
Preparing for your first meeting
The more prepared you are for your first meeting, the more efficient and pleasant your experience will be. Interior designers point out that the most important first step is to clearly identify your personal likes and dislikes as well as your budget. The ASID Media Information Center outlines the following useful tips to get started:
Determine key design elements, such as furniture, artwork, or heirlooms you wish to keep in order to incorporate them into the new design
Look through magazines and books for ideas to provide style direction
Visit furniture stores and tour model homes for additional sources of ideas, taking videos or pictures of the ones you like
Establish a consensus between decision makers in the home on all important issues to avoid costly misunderstandings during implementation
Decide how you want to use each space, with a "form follows function" mindset
Determine your needs and wants and set realistic goals that match your budget
Prioritize your ideals from most to least important and know where to cut if budget constraints kick in.
While many interior designers charge on an hourly basis, other payment terms are possible, including:
Hourly rate plus commissions on materials
Flat fee for entire project
Flat fee plus commissions
Straight commission
Price per square foot
Net cost plus fee
Retainer
It is the designerís responsibility to be up front in how they are compensated so as to avoid misunderstandings later. However, it is your responsibility to ask the question to start, "How much will this cost me and what are the payment terms?" Since interior designers generally have access to furniture and materials at steeply discounted prices, your savings on these items may partially or fully offset the cost of the designerís services to begin with. In the end, you may not end up paying much more than you would have on your own, but your end results will be more pleasing and fluid. In addition, interior designers have excellent resources and connections, opening up new ideas and options that you might not find in mass-market retailers.
Feng Shui and its Relation to Interior Design
Have you ever walked into a home or a building and felt particularly good? Maybe you couldnít put your finger on it, but the environment just seemed right. There has been a recent and growing movement in the West that recognizes some of the time-proven tenants of balanced design called feng shui. Translated literally, feng shui means wind-water. In the field of design, feng shui is the ancient Chinese art of placement Ė a technique practiced throughout many Asian countries which aims to bring prosperity, happiness, and health to your life.
While this book does not attempt to explain the many specific recommendations of feng shui, youíre urged to read up on it. A recent Internet search at amazon.com revealed nearly 200 books on the subject. To narrow the field, a select few are featured in the BuildersBookstore under Interior Design at www.buildersbookstore.com.
Youíll find a clarifying wisdom and common sense in what might otherwise be viewed by some as superstition. The art of feng shui guides a designer to the preferred location and orientation of windows, doors, stairs, mirrors, and furniture, creating a harmonious environment of natural equilibrium. Feng shui seeks a balance of the five elements of fire, earth, metal, water, and wood. For example, feng shui discourages long hallways, which can be dark and lifeless. Natural light is an important ingredient in a balanced interior. A front door that opens to a wall as you enter blocks the natural flow of energy or "chi." Since the art of feng shui can have a direct impact on the physical space and structure orientation, its principles must be incorporated early in the architectural design process described next.
Design Process: The Four Phases
Phase I
Once you've selected your architect and interior designer, there are a four phases you'll experience as the design progresses. These are the feasibility study, the preliminary design, the construction documents phase, and construction administration. The first phase includes a careful review of the following constraints:
Your needs and requirements
Site conditions
Applicable jurisdictional requirements (such as zoning, setbacks, maximum building height, and daylight plane issues)
Energy compliance issues (such as Title 24 in California)
Budget constraints and project timeline
The output of the feasibility study includes sketches of one or more design alternatives. When remodeling an existing home, itís important that the add-on does not appear as an afterthought. Itís an art to integrate the new design into the existing structure as if it had been part of the original design. This may be easy or difficult depending on your current layout. Also ask yourself how much youíre willing to tear up the existing floor plan to optimize the overall design. While itís tempting to rush through this phase, this is the time to let all ideas percolate to the surface. Itís easy to find yourself in a rut, blind to potentially creative solutions to tough problems. Our decision to move the entryway into an entirely different spot opened up a whole new set of possibilities and floor plans. All of a sudden, new ideas flourished. We threw our first ideas by the wayside. Other friends of ours moved their garage by six feet in exchange for a roomier kitchen and new laundry area. This idea never entered their mind; yet it was one of the best design breakthroughs of the entire project. Chalk one up for their architect!
Keep in mind that the plans at this point are still fluid and unrefined. Youíre likely to end up with several pencil sketches (or simple computer drawings) of floor plans and exterior elevations. Don't be surprised if in this phase it seems youíre doing more work than the architect. You might even wonder who is paying who here! You'll find yourself toying with creative ideas: moving walls, stretching rooms, adding windows, and building bookcases -- all with your eraser and #2 pencil. With two or three alternatives staring at you in the face, you'll note your likes and dislikes of each one. And just when you think you and your spouse have finally agreed on a basic plan, one of you will spot a classy claw-foot bathtub in Architectural Digest. Next thing you know, you'll be expanding the master bathroom (again!) just to fit in one of those old-fashioned romantic delights!
This is also a good time to pull out all those magazine clippings you have been hoarding. Show your architect or designer ideas you especially like. Items to consider include window styles and arrangements, roofing materials, kitchen layouts, fireplaces, woodwork, vaulted ceilings, colors and lighting. Sunset Books offer numerous photographs of kitchens, bathrooms, decks, windows and doors, roofs, and cabinetry. The Sunset Books website at www.sunsetbooks.com even has a virtual tour of a model "dream house" that you can tour on your computer. Architectural Digest, Fine Homebuilding, and Practical Homeowner are also good sources of remodeling and decorating ideas, as are manufacturers' brochures and websites. Window catalogues from major window suppliers such as Andersen, Pella, or Marvin show terrific window ideas in full color. Andersen even has a catalog showing ways to combine windows in an almost unlimited variety. Today's windows allow you to be bold and creative. To provide breathtaking views and abundant natural lighting, you can even create entire walls of glass from smaller windows, stacked horizontally and vertically.
Phase II: Preliminary Design
The second phase called Preliminary Design produces a refinement of the best ideas from the feasibility study. Other output includes:
Review of construction cost
Timeline
Preparation of architectural drawings and elevations to obtain jurisdictional design approval
Before proceeding too deeply, itís important that both you and the architect understand the zoning regulations in your city. You would hate to fall in love with a particular design only to find out it casts too much shade on your neighbor's yard. While zoning ordinances vary greatly from city to city, most cities impose certain mandatory restrictions. Ask your city-planning department to provide you with a document specifying required setbacks, daylight planes, maximum building height, and maximum lot coverage. Typical setbacks for residential areas are generally 15 to 20 feet from the easement. Areas zoned for apartments and commercial structures generally have shorter setbacks. Cities sometimes stipulate more conservative setbacks for garages. Setbacks offer ample opportunity to make a neighborhood appear more spacious and beautiful; shrubs, lawn, trees, and flowers add charm and color to otherwise utilitarian dwellings. Setbacks also help to abate the effects of street noise and provide a certain measure of safety and security. In some areas, such as Newport Beach where waterfront homes are common, setbacks may be just a few feet.
Due to the skyrocketing cost of land in many parts of the country, lot sizes are becoming smaller and smaller. In the Bay Area, many lots are 6,500 square feet or less (about a sixth of an acre). Neighborhoods traditionally noted for their charm are succumbing to towering homes that all but dwarf the neighbors. To counteract this, many cities are imposing more aggressive daylight plane rules, maximum height requirements, and maximum lot coverage limitations.
In extraordinary cases, cities will make exceptions to certain zoning rules. Cities discourage these exceptions, or variances, and generally assess a fee of several hundred dollars or more to apply for such exclusions. Extenuating circumstances sometimes justify variances. In our case, the unusual pie-shaped geometry of our lot made it difficult to build a functional home without encroaching slightly on the setbacks. Along with the variance submittal, the city asked us to include the proposed plot plan, floor plan, and preliminary elevations. The fee for this part of the design phase amounted to roughly $2,500. After a month of haggling, the city finally granted permission to retain the footprint of the existing structure, even though an entirely new structure was to take its place. Submitting for a variance is financially risky. Had the city denied our request, we would have invested several thousand dollars in city and preliminary design fees - all for nothing.
A word to the wise: should you pursue a variance, be prepared to do your homework up front. Youíll need to provide basic information such as the property address, names of all property owners, legal property description, assessor's parcel number, lot, block, tract number, zone, and lot area. Your deed of trust lists most of this information. Consult city planning maps and your county assessor's office for any remaining details.
Itís also a good idea to discuss your plans with your immediate neighbors to win their support and approval. Have them sign and date a petition stating that they have seen and approve of the proposed alterations to your property. While this is not legally binding, it demonstrates that you have taken time to consider your neighbors' potential objections. In addition, look for homes in your neighborhood with conditions similar to yours. Photograph and document those homes and include them with your application as precedent-setting material. In the end, a well-reasoned explanation is the best ammunition you have for receiving a variance. If you appear greedy and just want to build the biggest house on the block, save your money and apply it towards a bigger lot where you can build the monster you have always wanted. Besides, you wouldn't want to go down in history as the builder who spoiled the neighborhood.
Assuming you have taken into account all possible jurisdictional requirements, you end this phase with largely final floor plans and elevations. The city architectural review board may have some things to say about your proposed design if itís not in keeping with the look of the neighborhood. Assuming you don't do anything too outlandish, youíre likely to breeze through this phase of the city review cycle.
Phase III: Construction Drawings
Phase three produces working drawings, called construction documents. This includes a detailed package for issuance of building permits, construction financing, and contractor bids. When thoroughly implemented, construction drawings leave little to the imagination of the contractor. All critical framing, structural, and aesthetic details shall be clearly shown; completed materials schedules including windows, doors, plumbing, electrical, mechanical, appliances, cabinetry, flooring, painting, decorative hardware, and wall covering shall be clear and unambiguous, right down to the brand and model number. Anything less will result in bids that are difficult to compare because of the different assumptions each contractor will make about the brands and qualities of the options. In cases where you wish to make these decisions at a later date, the various schedules can include notes to the effect, "to be selected by client." In this case, each contractor should include a reasonable "budget" which can be scaled up or down at the client's option. Assumptions for materials budgets should be clearly shown and should state whether labor is included or not.
Because of the intense amount of labor required to produce construction documents, this is not a good time to make major layout changes to your design. Nonetheless, if you absolutely feel you can't live with something the way it is, consult your architect for guidance. Itís still cheaper to change it on paper than in the field once the workmen get on a roll.
Upon completion of the construction documents, including all applicable structural engineering calculations, youíre ready to submit your plans to the city for the plan inspection. The fee for this varies from city to city, but is generally based on the total square footage. Our plan check fees amounted to less than a thousand dollars. Unless youíre very lucky, itís unlikely the city will approve your plans without at some changes or clarifications. Assuming you did your homework up front, the corrections are generally minor in nature, such as adding certain mandatory notes, or clarifying a detail on an important structural element. Generally, itís the responsibility of your designer or architect to correct the plans to meet city approval. You need not get involved in this process unless youíre the designer or feel especially eager to deal with city bureaucracy. Our plans went through several iterations due to special drainage situations based on actual field conditions.
Phase IV: Construction Administration
You may also retain the architect or designer for on-site inspections of construction progress. The architect helps to resolve discrepancies between drawings and actual field conditions which frequently vary. This final phase is known as Construction Administration. In general, if the architect's plans are ambiguous or inherently contradictory, the architect has moral responsibility to clarify the plans at no additional expense to the client. If actual field conditions require design changes, expect to pay an hourly rate or fixed lump sum to make the required adjustments along the way.
Since every designer or architect operates his or her business in a unique way, itís impossible to make sweeping generalizations about what is and is not included in the design fees. The only way to guarantee the deliverables is to get everything in writing. A contract that says "everything necessary for proper construction" may still leave out significant details.